Boosting trust, transparency and responsibility in the food system through digital solutions
We offer the ultimate acceleration program for researchers,
startups, and established companies dedicated to building a
more responsible food system, complete with a
comprehensive roadmap to guide them every step of the way.

About Us
DRG4FOOD is a leading accelerator program designed for researchers, startups, and SMEs in the agri-food tech sector. Our program is dedicated to piloting innovative trustworthy by default solutions to boost trust, transparency, and responsibility in the food industry. Our focus is on individualized coaching and mentorship to help our teams grow and scale their impact. With our extensive network of industry experts and access to funding opportunities, we provide the resources and support needed to accelerate the development of sustainable and impactful solutions.
Facts & figures
€1,900,000
Total Funding
Avaliable
€300,000
Maximum Budget
per Pilot
Who is it for?
We are looking for researchers with established technology and products who are motivated to team up with startups and SME adopters. If you have a ready-to-scale solution with a strong scientific and/or technological background, and are interested in piloting it in a real-life environment or finding deployment partners, this program may be for you.u
The Consortium
The call for applications is open to small consortia (at least 3 partners) from the EU and Horizon Europe associated countries.


> technology providers in the areas of innovation, such as food safety, sustainability, personalized nutrition, reduction of food waste, and fair conditions throughout the entire food chain, including tech startups/SMEs and research groups


> technology adopters/users, specifically SMEs along the agrifood value chain who are interested in implementing digital responsibility-driven solutions in their products and services


Please note that DRG4FOOD's focus is on developing human-centric, decentralized, and trustworthy data-driven food applications
Funding & Budget
The budget per experiment can range from €150,000 to €300,000, and financial support is divided between starting and advanced grants, taking into account factors such as duration, TRL level from start to end of the pilot, and travel requirements.


The information provided here is for informative purposes only and cannot be considered legally binding. For official open call documentation, please consult our website in October.
Team Phase Idea Technology Motivation Funding What will you get ?
We leverage our expertise in responsibility, user-sovereignty, and trust in technology, along with data-driven food systems and innovation acceleration, to offer Europe's premier program for scaling up digital solutions in the food industry. With a focus on building a 'trustworthy by default' food system and making a positive impact, our expert team is committed to working with each team individually to create world-class companies and attract venture investment. Funding
A pilot project budget of up to €300,000 without taking any equity or charges in return Technology
An open source suite of technological tools to enable the piloting of 'trustworthy by default' digital solutions for the food system

Coaching
Personalised coaching and mentorship from experienced teams at every stage of your pilot, from planning to development and market access

Networking
Peer connections in the industry, along with access to research connections, and links to potential investors
Program Roadmap
Our program spans 9 to 12 months and is designed in a hybrid format, combining on-site activities and online sessions. The program is tailored to each team, and the curriculum includes lectures, workshops, personalized expert mentoring and group coaching. Each startup is assigned an end-to-end Mentor to guide them through the program, set goals and track progress.
The program is structured in sprints covering 5 key areas: Data Rights and Digital Responsibility for the food sector, product development and service design, business development & partner cooperation, fundraising, soft skills and events.

Phase 1
Setting up and planning for a trustworthy data-driven food system

Phase 2
Digital responsibility-driven innovation, research and piloting

Phase 3
Scaling up – Bring your digital solution to market
Key Dates

October – November 2023
Opening & applications submission

December 2023 – February 2024
Evaluation, selection & contracting

March 2024
Program start
Thinking about applying?
Don't miss our info session!
Attention #Startups and #Researchers! Ready to take your digital
solution to the next level? Join DRG4FOOD Accelerator: Europe's
exclusive program dedicated to boosting responsibility and
transparency in the food supply chain. Let us show you how!
Our partners
During the program, our teams are provided with tailored mentorship from seasoned experts in our network. This enables you to collaborate with your mentor on an individual basis, develop a strong rapport, and receive personalized guidance!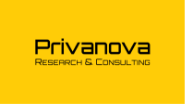 Ready to apply? Get prepared!
Check out the Guide for Applicants and Call Fiche to stay up-to-date on all the requirements before you apply.
You can also download the Sub-Grant Agreement Template (SGA) to review the contract that will be signed if you're selected.
If you have any questions, be sure to check our Q&A webinar dates for additional information.
Submit your DRG4FOOD accelerator application via F6S in October. Don't forget the declarations.
Bank account form required for selected applicants.
Q&A
Welcome to the Q&A for the Open Call #1 hosted by DRG4Food consortium.
This page is designed to provide clarity and official responses to inquiries from prospective applicants. Below, you will find a range of questions that have been submitted by applicants, along with the official answers provided by DRG4Food. Please note that this page is regularly updated to ensure that all applicants have access to the most current and relevant information.
<h3>Would it be possible to apply with all partners from the same country?</h3>
We have no limitations regarding partners originating from the same countries. For more information, kindly review chapter 3.1.2. Consortium Requirements in our Guidelines. Nonetheless, it's crucial to take into consideration that under EC3. Business Viability, Scalability, and Impact, there is an expectation for applicants to showcase their capability for rapid expansion into European and international markets. Therefore, it is important to ensure the inclusion of dependable partners who can significantly contribute to fulfilling this particular evaluation criterion.
<h3>I have a question regarding DRG4FOOD projects. Do you expect any in-kind contribution or, in other words, how high is the funding rate? Do you differentiate in this regard between academic and non-academic partners?</h3>
I want to clarify that we do not require any in-kind contributions for participation. For more detailed information, I encourage you to consult chapter 3.2 in our Guidelines for Applicants. Please note that the funding rate for this project is 100%. Additionally, when it comes to budget distribution, we maintain a uniform approach across all types of partners, whether they are from the academic/research sector or industry/SMEs. There are no specific budgetary restrictions based on the type of entity.
<h3>Based on overview of the documentation, first open call for DRG4FOOD is intended to create baseline components (not solutions!). Base enablers describe the capabilities of base line components and must be compatible with at least one Digital Responsibility Goal. They will be added to Responsible Technology Toolbox and later integrated into digital solutions in areas of Food Tracking, Targeted Nutrition, and Consumers' Food Choices in the second DRG4FOOD open call. Is this correct understanding?</h3>
Yes, this is the correct understanding.
Applications opening
in October 2023
Mark your calendars for DRG4FOOD accelerator: your chance
to level up and drive positive impact in the food industry! Come
back in October to apply.